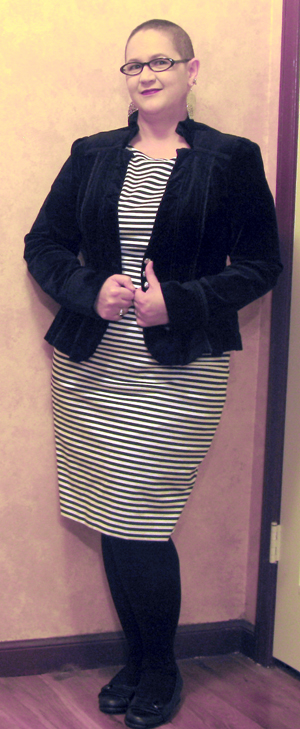 Yesterday was my last day of radiation -- 33 treatments, all finished, after the 4 rounds of chemotherapy. You know what that means? I'm DONE with active treatment for cancer! Finished! I may need to take some medication for the next umpteen years, plus have regular check-ups & tests, but NO MORE poisoning or torturing my body on a regular basis to kill those nasty cancer cells. C'EST FINI!!!
I'm thrilled at this milestone. It feels like I've been in treatment for-freakin'-ever. Since last June when I first went to my doctor about that lump, I've been on a constant treadmill of doctor's appointments, all of which lead to increasingly unpleasant things to rid my body of the invader. Yes, my doctors & nurses have been excellent, & yes, their recommendations have been wise & necessary. But I'm incredibly happy to see the end of it.
Chemo sucked ass, & radiation has been fairly easy but not exactly fun. I'm guessing the future bits will be much milder. I may have said it before, but it bears repeating: I could not have made it through any of this without the constant support of all of YOU, my friends & community. My IRL friends & family have been awesome, but I was also buoyed by the stream of comments, emails, posts, cards, gifts, donations, & well-wishes from every one of you out there in the interwebs. Your support has helped keep me going when I've felt down, which has been a lot!
Cancer is mind-numbingly hard, & nobody can manage it alone. I am extremely grateful to have *not* been alone during this, thanks to you. I'm sorry if I didn't respond to everyone, but please know that your words, no matter how small, touched me & comforted me.
THANK YOU!!!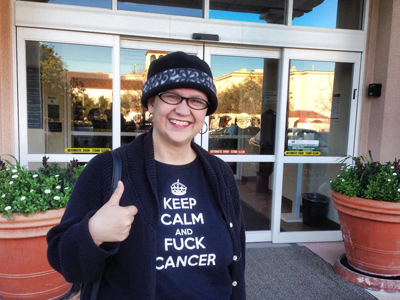 right after my final radiation
What I'm wearing:
Black & white stripe knit dress, Nordstrom
Black velvet jacket, White House Black Market
Black tights, Calvin Klein
Black flats, Aerosoles
Silver sugar skull earrings, random accessory store
Chanel "Vamp" lipstick
(Note: I'm still wearing wigs & hats on a regular basis, but I went 'topless' to celebrate last night!)
For treatment:
"Keep Calm & Fuck Cancer" T-shirt, CafePress
Black & white fleece hat, gift from Mom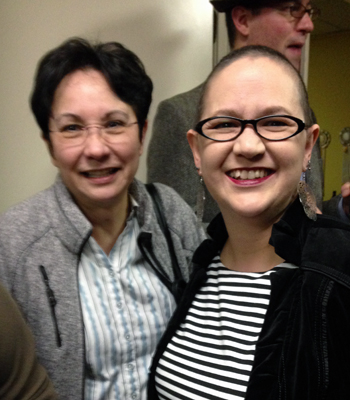 With my mom, who has been awesome through all this.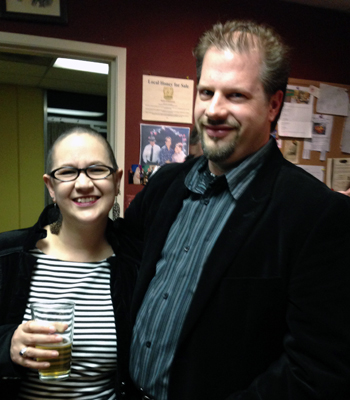 With my husband, who's been a rock!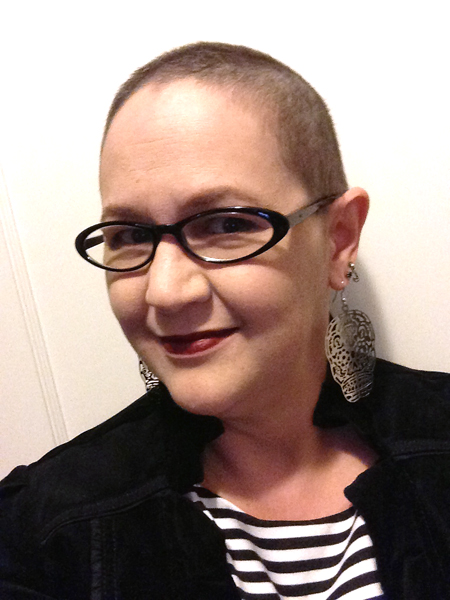 Obligatory selfie - hair is finally growing back.