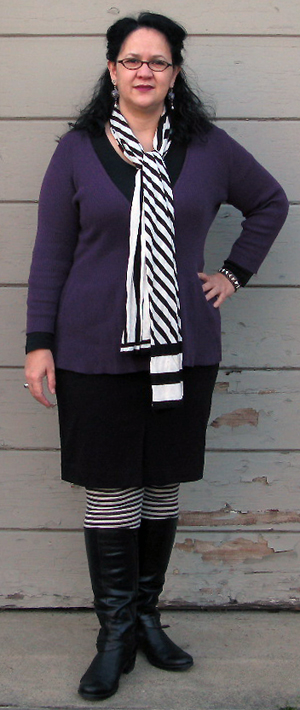 A tiny step up from yesterday. Comfy clothes, but better than jeans, I guess. This head cold is annoying.
What I'm wearing:
Purple peplum sweater, Chadwicks | Black long-sleeve knit top, Old Navy | Black knit skirt, Target | Black & white stripe leggings, American Apparel | Tall black boots, Clarks | Black & white stripe scarf, Express | Purple heart earrings painted with bats, local artist
Hope all of you are avoiding any winter colds!