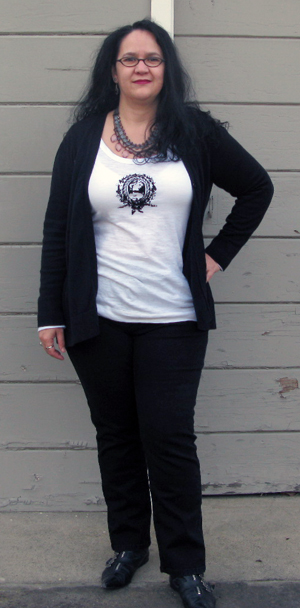 It's becoming my Casual Friday (especially since I work from home on Fridays & wear PJs or yoga pants then ;-). I don't have meetings on most Wednesdays, & there's something about that midweek slump...
What I'm wearing:
White long-sleeve top with cameo print, Newport News
Black boyfriend cardigan, Chadwicks
Black jeans, Levi's
Pointy black boots with silver bat buckles, second-hand from a friend
Pale pink & gunmetal beaded tiered necklace, NY & Co.
Onyx dangle earrings, bought in India
What's your most casual day of the work week? What's the most dressy?