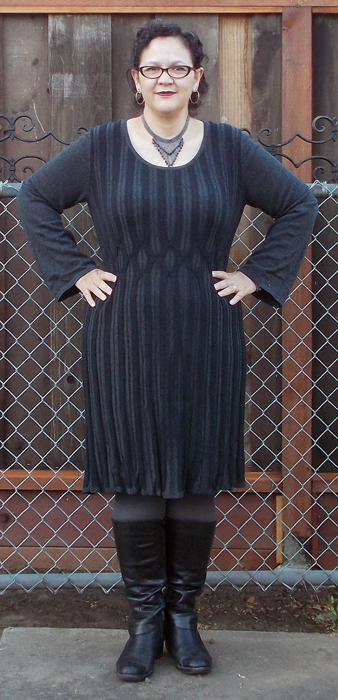 If you're in the northern hemisphere, it's probably cold outside. You may have been experiencing autumn for some time now. Halloween is past, Thanksgiving is on its way in the U.S., and Christmas / Hanukkah / Solstice / New Years are practically right around the corner.
But here in northern California, fall is a tricksy thing. It comes in fits and starts. A foggy morning here, a crisp evening there, punctuated by bright sunny days where half the people you see are wearing shorts and flip-flops. It's only gotten more like this in the past decade, as the effects of global warming become more and more apparent. We've experienced the hottest summers on record every year, and the warm temperatures last from April to October. November is just the start of the "slightly cool" season.
Even when I was a kid, Halloween trick-or-treating was a crapshoot as to whether or not you'd wear a coat with your costume (moms would always beg us to, and nobody wanted to, of course). Christmas morning is more and more likely to be sunny and bright.
It's terrible for the crops and plants, and it means I don't get to wear sweaters and boots as often as I'd like either.
What I'm wearing:
Dark grey sweater dress, Macy's | Grey tights, Calvin Klein | Tall black boots, Clark's | Silver-grey beaded necklace, gift from Lisa | Silver hoop earring, random accessory store