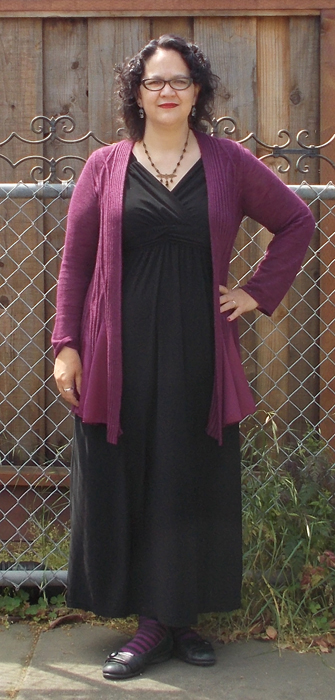 It's kind of a cliche that goths watch horror movies and TV shows, but like most cliches, there's an element of truth in there. Mysteries, murders, vampires, ghosts, the supernatural, creepy crawly things -- these are as essential to the gothic aesthetic as black velvet, leather, punk music, and stompy boots. After all, "Bela Lugosi's Dead" by Bauhaus was one of the goth scene's earliest anthems, and the song makes obvious references to classic horror films of the 1930s and gothic vampire literature of the 19th century before that.
Currently, television is giving us quite a selection of horror-themed dramas to choose from, along with the more typical movies (in theaters or streaming). I'm particularly interested in several series that have been set in historical periods, since that pushes all my buttons with the potential for gothic historical costumes and ambiance, plus dark spooky stories.
Over on
Frock Flicks
, I reviewed
Penny Dreadful
, a beautiful, elegant, and very deliciously dark serial available on Showtime and Amazon.com. The second season just started. I also reviewed the TV movie
Lizzie Borden Took an Ax
and the subsequent TV serial
The Lizzie Borden Chronicles
, playing on Lifetime and also on Netflix. This movie and series stars Christina Ricci of
Addams Family
fame and has one more episode airing next Sunday. It's not clear if there will be a season two.
I'm planning to review
Salem
, a fantasy-gothic series on WGN about 17th-century witches, and
Ripper Street
, a police procedural set in 19th-century London following Jack the Ripper; it was on the BBC and BBC America, and now it's available from Amazon.com.
What are your favorite shows in this genre I'm missing? What shows am I missing?
What I'm wearing:
Black maxi-dress, Macy's | Burgundy peplum sweater, Anthropologie | Black & burgundy striped tights, We Love Colors | Beaded bat necklace, gift from friends