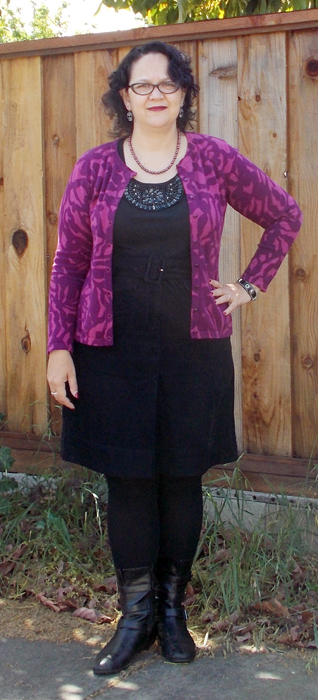 This probably frustrates ecommerce websites, but I love to stick things in online shopping carts and let them stay there for as long as possible, as long as the website will remember it, until I'm good and ready to buy. Days or weeks or a month ideally.
Amazon.com is the best for this. I always have a few things just sitting there, waiting. I'll add more things, remove others. I may buy nothing for months, then buy everything in the cart. Or I'll clear it all out and start over again. It's better than Pinterest because nobody can see and I don't have to setup a private board, plus I can tally up actual prices so I know how much it would cost if I were to buy.
Right now, I'm looking at a window-ledge seat thing for my kittens, some sewing accessories, and a folding table to use at SCA events. Boring practical stuff, but things I've been meaning to get for a while. Not sure if or when I'll buy any or all of them.
What are you window shopping for?
What I'm wearing:
Pink print cardigan, Chadwicks | Black jeweled T-shirt, Macy's | Corduroy skirt, H&M | Black tights, Calvin Klein | Black ankle boots, Aldo | Pink & grey pearl necklace, Designs by Salamanca | Skull earrings, Walgreens