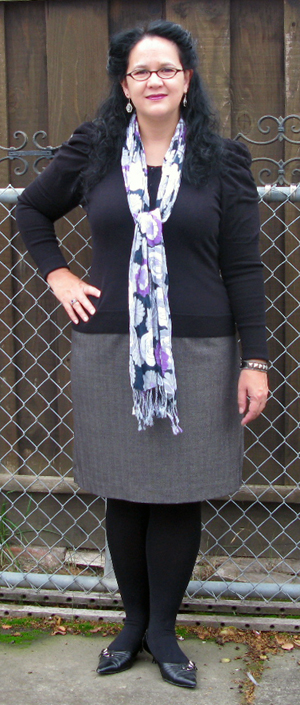 I realized that the cubicle I sit in at my new job is directly underneath an air vent -- no wonder I've been so cold at work, despite the Bay Area experiencing an unseasonable heatwave! So today, I dressed for inside temps, not outside. And I felt much more comfortable.
What I'm wearing:
Black sweater with ruched sleeves, H&M | Grey sleeveless sheath dress, Target | Black tights, Calvin Klein | Black kitten-heel pumps, Payless Shoe Source | Purple & grey floral scarf, Old Navy | Silver cameo earrings, vintage
It was amusing when a coworker said, upon noticing my pointy shoes in the elevator, "I wouldn't want to get kicked with those." I laughed & replied, "Well let's make sure I don't have to!" Yeah, I think I'm going to get along with this team.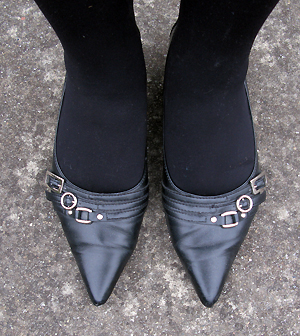 Does the temperature inside your office vary greatly from the temps outside? How do you cope?