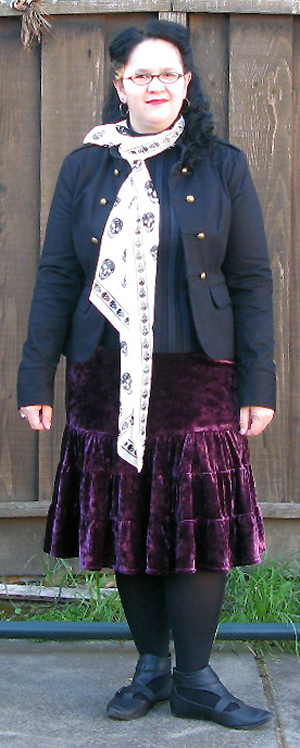 For the past month, I've had a bad infection in my right eye. At first, the doctor thought it was pink eye, so I threw out all my eyeliners & mascara. But the issue persisted, so I went to an ophthalmologist, who discovered that it was a different, more serious problem -- & I probably didn't need to throw out my makeup. However, I did need to put medication in my eye 3 to 5 times every day, thus, I couldn't really wear any eye makeup or it'd smear off constantly (not to mention, my right eye was pretty uncomfortable at first).
But finally, this week, I've recovered & am off the meds! So I've been wearing eyeliner again after what seems like forever. I don't wear a ton of eye makeup on a regular basis because I feel like it doesn't show up under my glasses. I just put on a touch of black eyeliner & sometimes a swipe of mascara. Occasionally, I'll add some soft, smokey eye shadow if I have time. Still, that bit of liner makes my eyes stand out a little bit, imo, & not look so small & squinty.
What I'm wearing:
Black military-influenced jacket, H&M | Black ribbed turtleneck, Macy's | Plum velvet tiered skirt, NY & Company | Black & white chiffon skull-print scarf, gift from my husband | Black tights, Calvin Klein | Black buckled flat boots, Aldo | Gunmetal hoop earrings, random accessory store | Benefit "Bad Girl" black eyeliner | Maybelline "Great Lash" mascara | Kevyn Aucoin The Expert Lip Tint in Blood Roses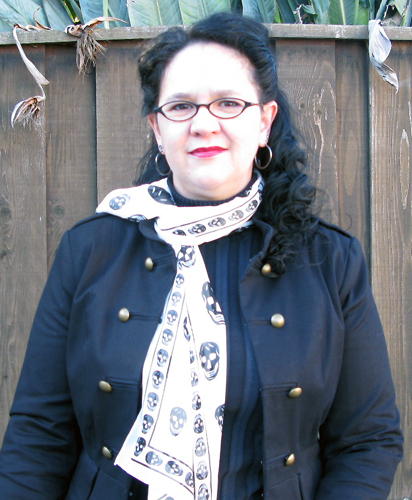 Do you wear eye makeup regularly? If so, what kind?