We haven't had a real winter here in Northern California, just a few spots of rain (not the full weeks of rain we usually get). But it seems like we're already on to spring now. I'm not complaining, but I do worry that this means a dry, drought-prone summer. Ah well, I'll just enjoy the short-sleeves while it's still "optional" & not "omg necessary!"
What I'm wearing:
Black three-quarter-sleeve jacket with piping details, Spiegel | Purple V-neck knit top, The Limited | Black & white paisley-print wrap skirt, custom-made by Donna | Black tights, Calvin Klein | Purple velvet ankle-strap pumps, RocketDog | Purple & black necklace with scissors medallion, custom-made by Lisa | Pewter square dangle earrings, made by a local artist | Gunmetal & black cocktail ring, random accessory store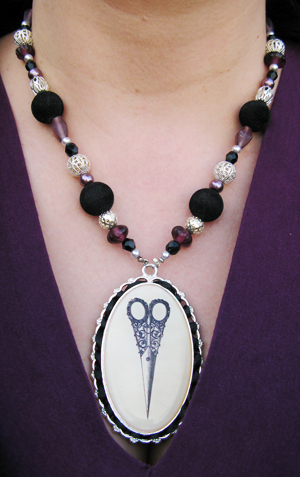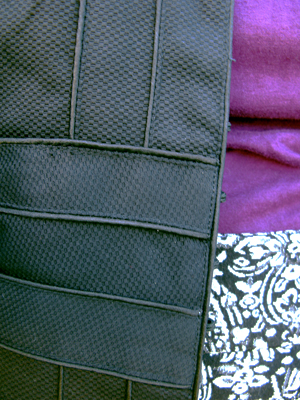 And I have to share this, because it's the most adorable thing I've seen online in ages -- LIVE PENGUIN WEBCAM!!!!!! Yeah, it deserves all-caps, imnsho. I could watch this for hours.
Live Video app for Facebook by Ustream
My husband & I went to
Antarctica
in 2004, & we got up close & personal with penguins. They are the most awesome creatures evar. And hey, they're kind of goth -- they wear all black & white, after all :-)