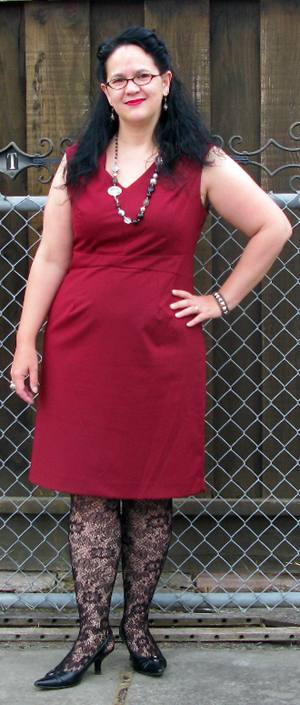 I love a sheath dress. It's a classic style that works well on my figure, if I do say so myself. With a slightly high or empire waist & especially with a V neckline, this is the perfect dress shape. Any sleeve option will work, & the length can be to the knee or longer in just about any fabric, color, or print (I mean, colors & prints that I like, of course ;-). I'm always on the lookout for more, which is why I bought this one in three colors, black, grey, & this red.
What I'm wearing:
Red sheath dress, Target
Lace tights, Target
Black slingback pumps, Payless Shoe Source
Black & silver chunky necklace, Target
Silver & garnet poison ring, eBay
Black shell dangly earrings, random accessory store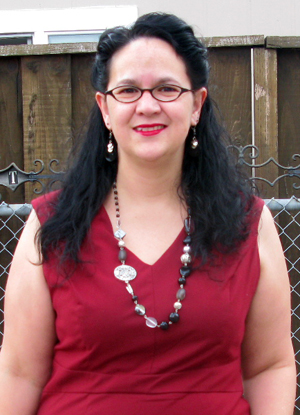 Is there a particular dress shape you love? Do you buy multiples of it?