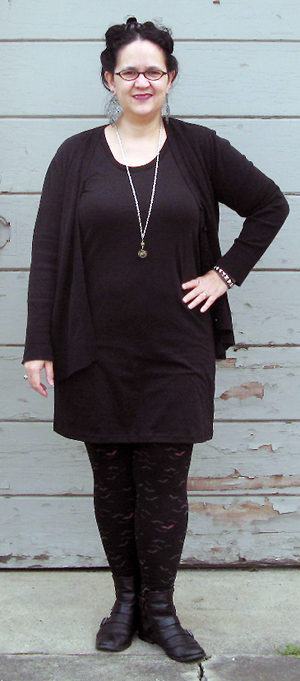 Here's another of my typical weekend looks -- basic black. Ok, with a touch of bats. And a little bit of craftiness. But this is what I like to wear when I run errands or hang out with friends on weekends (the rare ones I'm not doing costume events, of course!). All knits for comfort, but sleek shapes for a bit of style.
What I'm wearing:
Black boyfriend cardigan, Chadwicks | Black knit tunic, American Apparel | Black bat-print leggings, Target | Black buckle ankle boots, Aldo | Long silver & copper necklace, made by me | Silver filigree earrings, Target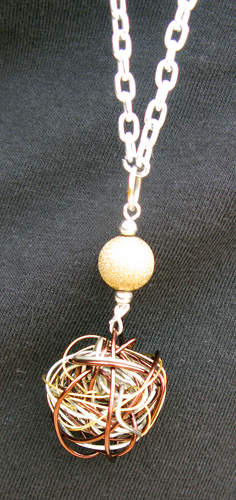 What kind of outfits do you tend to wear on weekends?