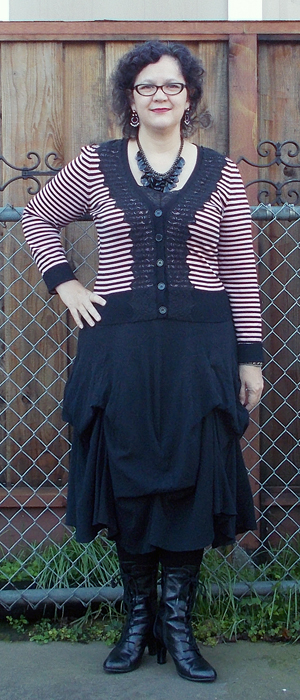 Of the many random things that get me through my day, dreaming of living in a romantic, crumbling castle has always been one of them. It's part of why I love history, part of why I'm a goth, part of why I make costumes, part of why I travel.
So when I saw
Bedlay Castle
right outside of Glasgow, Scotland, come up for sale, well, the dream dies hard.
If I did a Kickstarter and opened it as a gothic-historical B&B, would anyone join in?
What I'm wearing:
Black & pink striped cardigan, Macy's | Black camisole, Old Navy | Black peasant skirt, Macy's | Black tights, Calvin Klein | Black heeled boots, Aerosoles | Black beaded bib necklace, random accessory store | Black & pink crystal dangly earrings, random accessory store
Bedlay Castle, Scotland