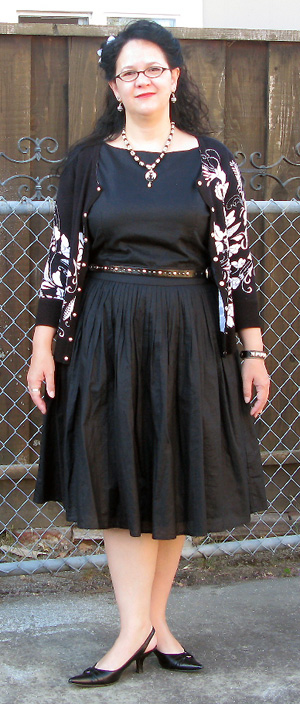 This week is supposed to be hot. Ugh. No autumn for me!
What I'm wearing:
Black cotton dress, ModCloth | Black & white cardigan, Black House White Market | Black studded leather belt, Macy's | Black slingback heels, Payless Shoe Source | Black & white bead necklace, made by me | Black & white stripe bead earrings, Kohls | Black & white flower hair pin, Icing
For all my weekday picture-taking, I totally forgot to bring my camera when I worked at a renfaire this weekend. But I found a couple photos from other folks that I added to the report over on
my costume blog
.