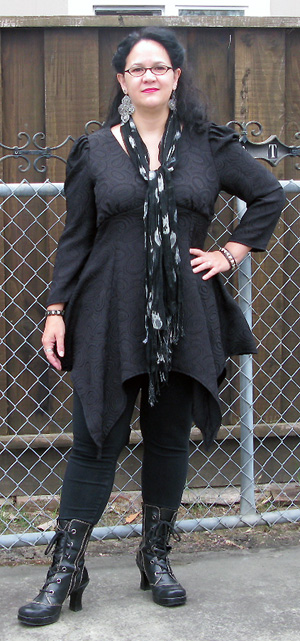 September is still Indian summer around here, but how I long for a proper autumn! I'm sneaking in a lot of transitional clothes more as a bit of wishful wardrobing than anything else. This works fine for the air-conditioned office, but I usually strip down to shorts & tees when I get home. Soon, soon...
What I'm wearing:
Black handkerchief-hem tunic, made by Donna | Black leggings, Newport News | Black lace-up spool-heel boots, Target | Black & grey skull-print scarf, gift from my husband | Big silver filigree earrings, random accessory store | Skull bead bracelet, gift from my mom
For those of you in the northern hemisphere, are you experiencing fall weather yet? Or does it still feel like summer?