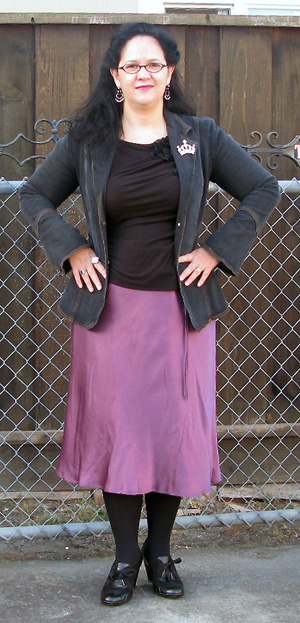 The weather tried to be autumnal this weekend, but alas, the forecast is for more hot weather this week. Just sharing with you all my pain at how much this disturbs my wardrobe potential.
What I'm wearing:
Grey denim bell-sleeved jacket, Newport News | Black embellished T-shirt, NY & Company | Plum satin trumpet skirt, Newport News, via Lisa | Black tights, Calvin Klein
Black ribbon-tie pumps, Clarks | Black & pink vintage-style earrings, random accessory store | Rhinestone cocktail ring, Icing | Rhinestone crown brooch, random accessory store
I swear I will die if I can't wear proper fall clothing soon! So very tired of summer.