The month of December is always filled with festive social events, which are great opportunities for dressing up. This year, my December had everything from a casual gathering of friends for pizza & board games to a holiday choral concert (preceded by dinner with my in-laws) to a fancy cocktail party/housewarming party. Not in that order! Here are some of the outfits I wore, tho' since all the events were in the evening, it was hard to get good pix in my dark little gothy abode...
The day after Thanksgiving, some friends held a swanky cocktail party to celebrate their new home. I wore a hot red dress by Stop Staring, a black fascinator with veil (made by a friend), & rhinestone jewelry.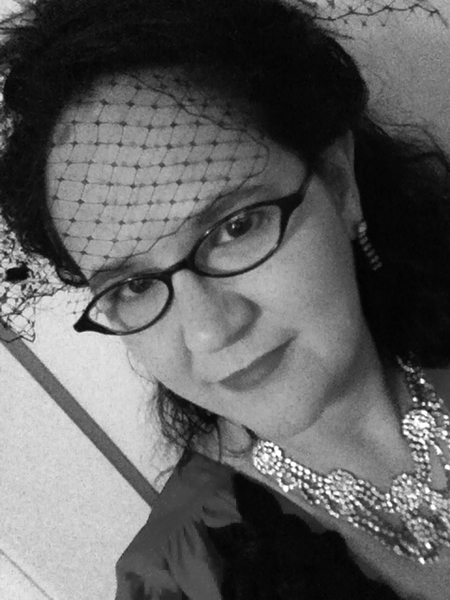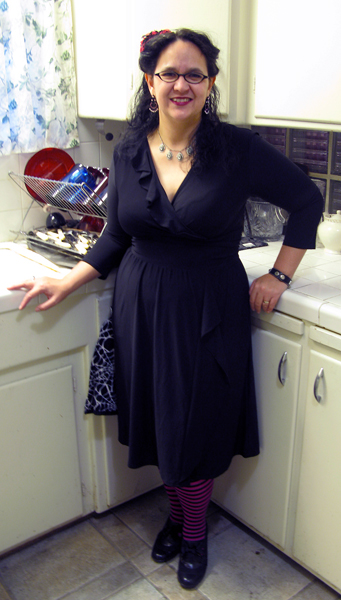 To attend a dinner with my mother-in-law & her husband, followed by a choral concert where my father-in-law was performing holiday music, I wore a ruffled black dress from Newport News, stripey tights, & my ribbon-tie Clarks pumps.
Accessories included a vintage silver cameo necklace, pink & black earrings, & a pink & black flower in my hair.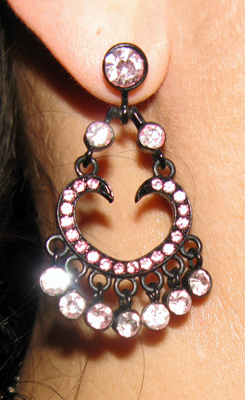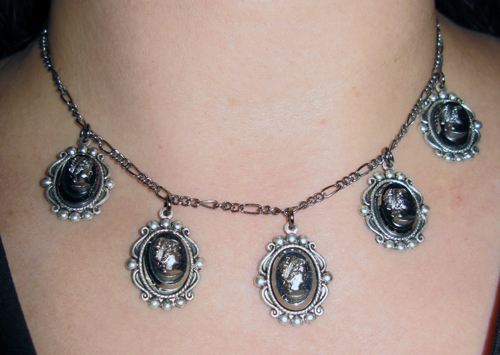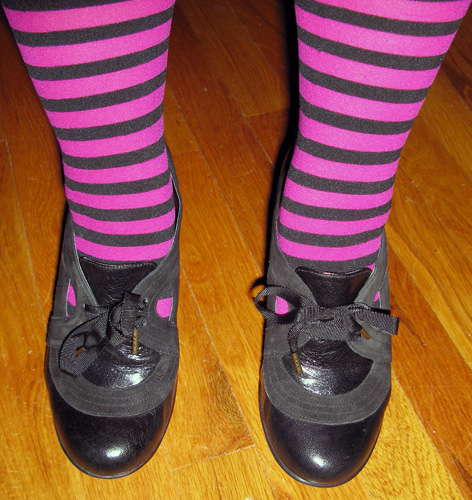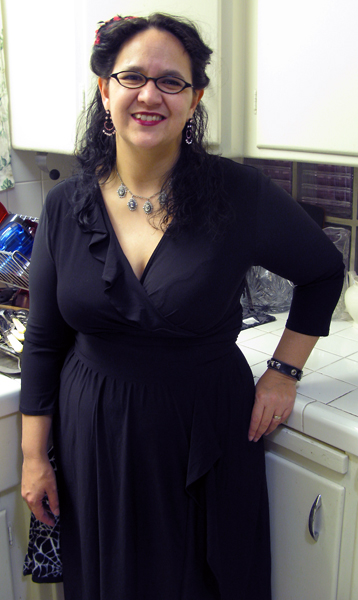 Lastly was an informal 'do, just friends getting together for pizza & games. So I went stripey -- black knit dress from Target, pink & black cardigan from Macy's, & black & white stripe leggings from American Apparel. Plus a cool necklace I picked up years ago at Mont St. Michel in France.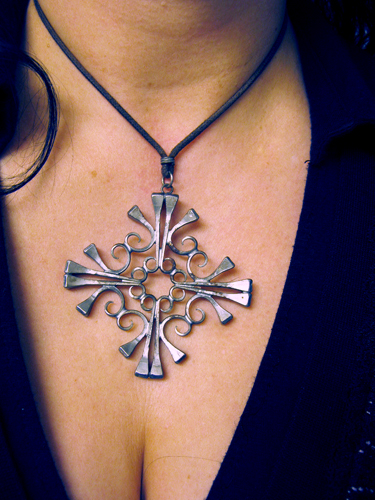 Did you have some fun holiday parties to go to? What did you wear? Are there more coming up this week, like for New Year's Eve?