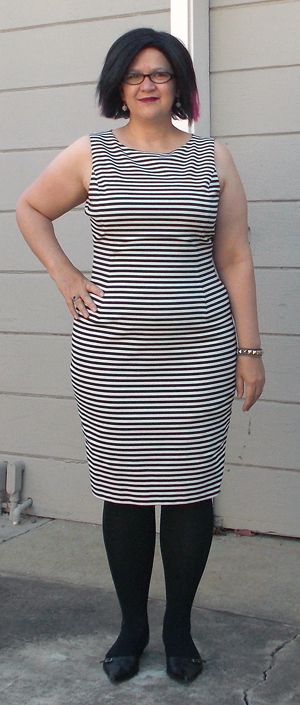 Makeup is one of those traditional elements of gothic fashion, much like wearing black, loving velvet, & stomping around in pointy toed boots. But the corporate work environment isn't conducive to painting yourself with deathly pale foundation, dramatic black eyeliner, & stark red lipstick ... or is it?
Well, I do a very simple version of goth makeup for the workday, partly to toe the company line, & partly because I have to get up freakishly early for my commute. I rarely wear foundation unless I feel like covering up a blemish (& this week, temperatures are over 90 degrees Fahrenheit so a full face of makeup would feel icky or just melt off). My standard work-week makeup is just black eyeliner & dark lipstick.
My favorite eyeliner is
Nars Stylo
. As I've said before, this felt-tip pen is easy to apply & lasts all day. I've abandoned all other liners for this one. On weekends or evenings, I can build it up for a thick cat-eye look that really stays put.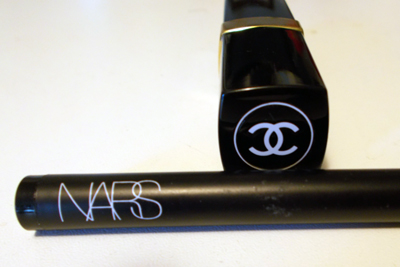 My favorite lipstick is Chanel "Vamp." It's been discontinued for a while, & I have a few tubes stockpiled & carefully secured in a temperature-controlled location. I will cry when I run out (or when I open the next tube & realize it's gone all gross & useless!). Ok, maybe I won't cry because, really, I have a million lipsticks, I buy a new one every few months, I'm a totally junkie. Every time I pass Sephora & see a new dark-ish burgundy shade of lippie, I have to buy it. I cannot resist.
Ok, now it's your turn -- What makeup do you wear to the office? How does it differ from your weekend or extra goth makeup? Do you have favorite products? Any special tricks or techniques to share? Post any time this week, include the
Monthly Report code
in your blog, & share your link in the comments below!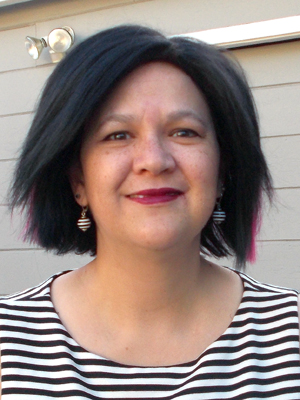 no glasses, can barely see my eyeliner, just tons of freckles!
What I'm wearing: Black & white stripe knit sleeveless dress, Issac Mizrahi | Black pointy toed kitten-heeled shoes, Aldo | Black tights, Calvin Klein | Black & white stripe bead earrings, Kohl's | Black eyeliner, Nars Stylo | Chanel "Vamp" lipstick