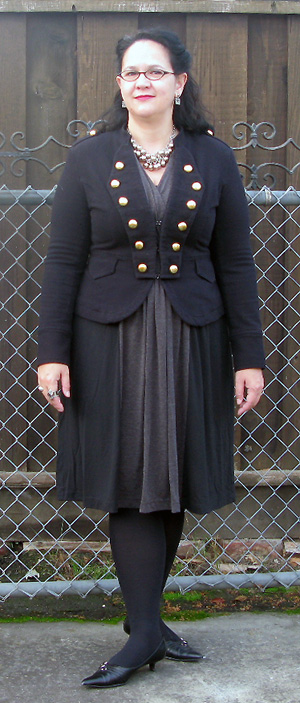 First off, goths tend to wear silver, so
mixing metals
isn't usually an issue. But some time ago, I realized I didn't mind so horribly wearing a touch of gold (my high-school prom notwithstanding ;-). As long a the gold has a soft, antiqued look, more of an old gold, I rather like it. And, admittedly, my wedding band is a mix of gold and white gold, not really sure how that happened.
So when I found this adorable jacket with big, brassy buttons, well, I didn't blink. Of course I bought it. Brass, gold, minimal difference. Brass tones have come into the goth world via steampunk these days, but I don't do much steampunk.
And wearing this jacket with a chunky silver necklace right near the gold buttons? Years ago, that would have been a mainstream fashion faux pas, not just a gothic no-no. HAH. I don't care.
What I'm wearing:
Black knit military-style jacket, Macy's
Black & grey knit dress, Coldwater Creek
Black tights, Calvin Klein
Black kitten-heel pumps with silver buckles, Payless Shoe Source
Chunky silver bead choker, Target
Square pewter earrings, local artist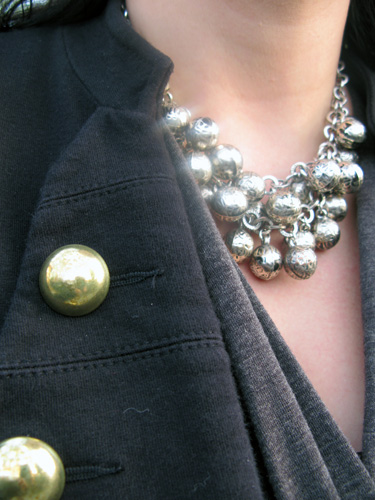 What fashion 'rules' have you broken recently?