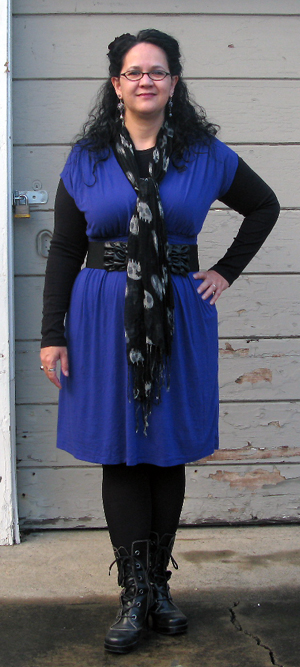 I've
done this before
-- wearing a summer dress on a cool day. It's clearly not rocket science. But I so love the effect, and I was just *waiting* for autumn crispness to be able to do it with this particular dress. It has a very deep neckline that demands wearing with some kind of top underneath, so the dress is as perfect for layering over a long-sleeve T as it is a cami. Of course, when the temperature drops even more, I could add a sweater or jacket on top.
What I'm wearing:
Blue knit dress, Ruche.com | Black long-sleeve T-shirt, Old Navy | Black tights, unknown brand | Black spool-heel boots, Target | Black linen scarf printed with skulls, gift from my husband | Dangly purple earrings painted with bats, made by a local artist | Purple flower pin in my hair, random accessory store
So, do you get multi-seasonal use out of summer clothes? Or do you just pack them away during the cold months?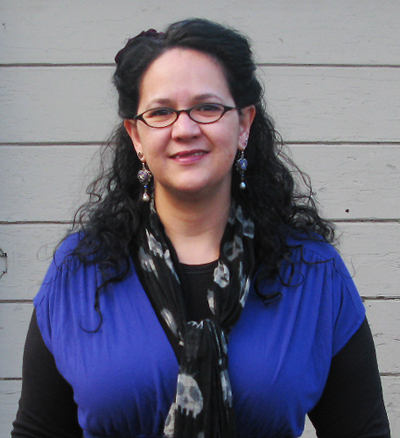 (Note: I actually wore this yesterday and am a day behind on blogging. Today's outfit worn while presenting to journalism students will get blogged tomorrow, even tho' I'm working from home as per Friday usual ;-)