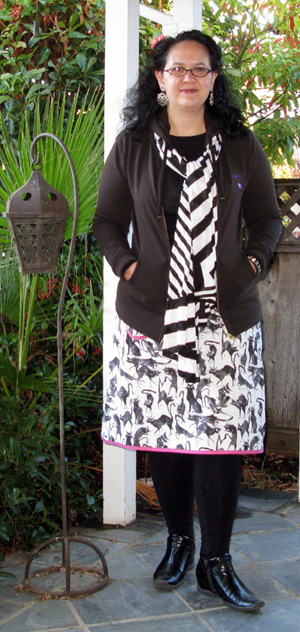 My department had an "offsite" today -- for those who don't understand corpspeak, this is an event that takes place outside the office & is part team-building exercise, part reward for doing a decent job all year. The point is to go somewhere, do things together that aren't related to your jobs, & hopefully have fun. And we did!
The editorial team went to a goat farm on the coast, where we had a tour, met a bunch of adorable goats, learned all about how goat cheese is made, & then we "made" some cheese ourselves. Really, we just pressed soft cheese into forms & added edible flowers & herbs. Then we had a big lunch.
Since I knew this was happening, I wore something casual, like what I'd wear on the weekends. Plus boots I didn't mind getting mucky & stepping in goat poop with (which happened a lot)...
What I'm wearing:
Black Yahoo! Editorial hoodie
Black long-sleeve T-shirt, probably Target (tag is long gone)
Cotton cat-print skirt,
Phlirt on Etsy
Black leggings, American Apparel
Black & white stripe scarf, H&M
Silver earrings, Target
Pink flower hairpin, Forever 21
Black ankle boots, Aerosoles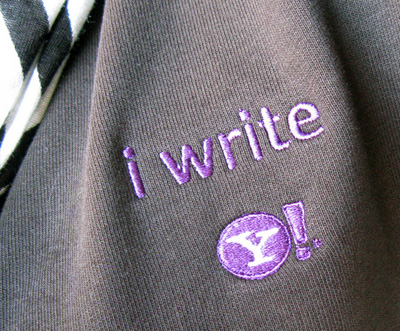 Our department had the hoodies custom made. While I'm not a big fan of logo apparel, I dig this one because it says what I do & I'm proud of my job. You have to stand behind your work, y'know?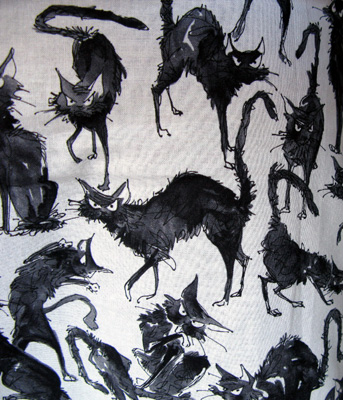 The skirt is just too cute. I am something of a crazy cat lady, & I don't mind acknowledging that a little bit.
Really, this outfit is about letting the world know who the hell I am. I don't have a problem with that.