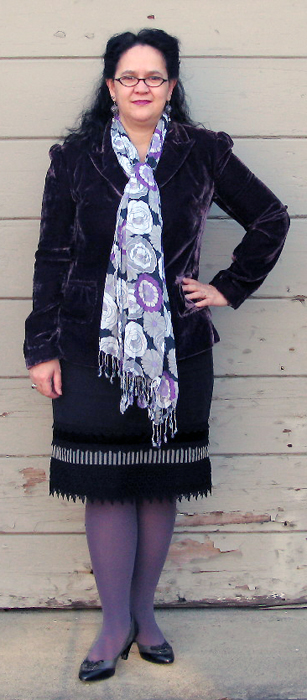 I knew you gothy types would like the black & white floral best, but I can't help mixing it up with floral colors. I had one more in me to round out the week! Just a splash of floral, plus some stripes & lace & velvet. C'mon, that's pretty darn goth.
What I'm wearing:
Plum velvet jacket, gift from Lisa | Black T-shirt, NY & Company | Black skirt with stripe & lace embellishment, thrifted, trim added by me | Purple, white, & blue floral scarf, Old Navy | Plum tights, Calvin Klein | Black & grey pumps, Target | Purple dangly earrings painted with tiny bats, made by a local artist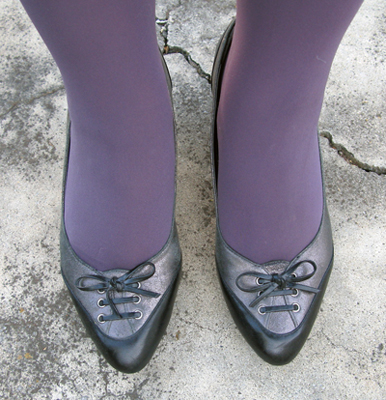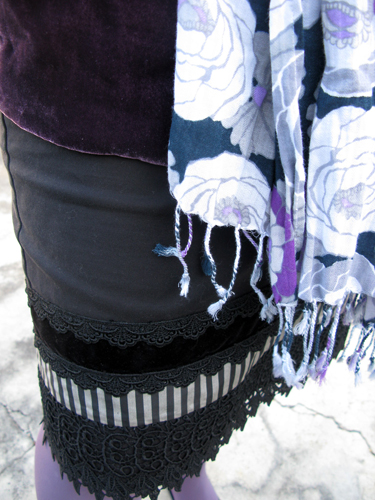 Ok, having seen Monday's
burgundy floral
, Tuesday's
black & white floral
, & today's purple floral, does the b/w still win?