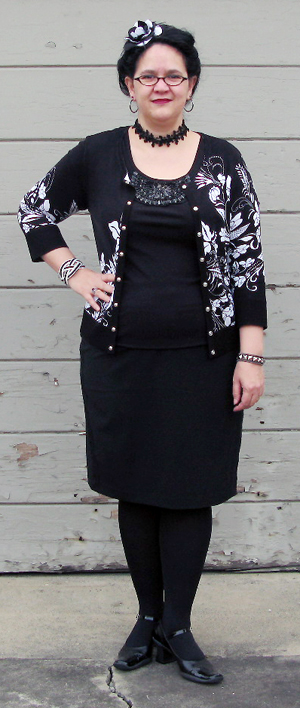 This is outfit has a floral edge, but it didn't feel strongly enough of flowers to fit Sophistique Noir's monthly theme for me to wear it Monday. But I liked it enough to wear Tuesday! This is my very favorite sweater in my vast collection, I had to buy it full-price bec. I was so in love with it. And I just went with simple black all around.
What I'm wearing:
Black & white floral cardigan, White House - Black Market | Black T-shirt with beaded accent, Calvin Klein | Black skirt with lace accents, NY & Company | Black tights, Calvin Klein | Black patent pumps with square toes, unknown brand, prob. thrifted | Black beaded vintage lace choker, made by Kendra | Gunmetal hoop earrings, random accessory store | Black & white beaded cuff bracelet, bought in Kauai | Black & white flower hair pin, random accessory store | Chanel "Vamp" lipstick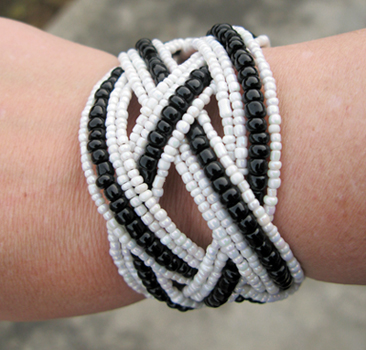 So, if you have a preference, which floral outfit do you like better: Monday's
burgundy floral
or this black & white floral?