Had a crappy week for assorted reasons, including (but not the greatest of which was) receiving an online order where not one of the three items fit properly. I've never had that happen!
But the next day, three pairs of shoes arrived & the two wacky pairs of shoes in fun colors fit great & the one plain pair of black flats was a bad fit. So huzzah for wacky shoes & forget the sensible ones! Yesterday, I wore one of those fun pairs.
What I'm wearing:
Dark grey denim blazer with belled sleeves, Newport News | Black sheath dress, Target | Black tights, Calvin Klein | Burgundy cut-out pumps, Soffit (via
ShoeMetro.com
) | Black & silver chunky bead necklace, Target | Silver filigree earrings, Target | Silver & garnet poison ring, eBay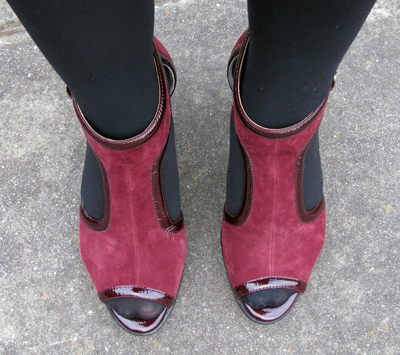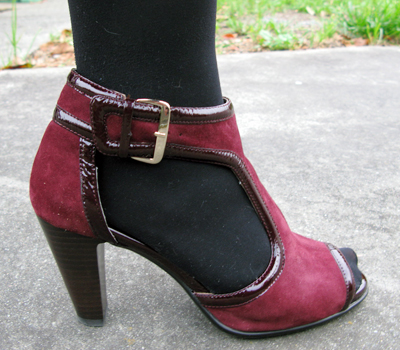 Do you shop online for clothes & shoes much? How successful are you -- do you have to send things back?