I am so lucky to have fabulously skilled friends who I can barter things with. Like this dress -- I had the pattern but knew I'd never get around to sewing it for myself. Donna found the fabric & offered to sew it because she had the time. I received the result on Saturday. Thanks, hon!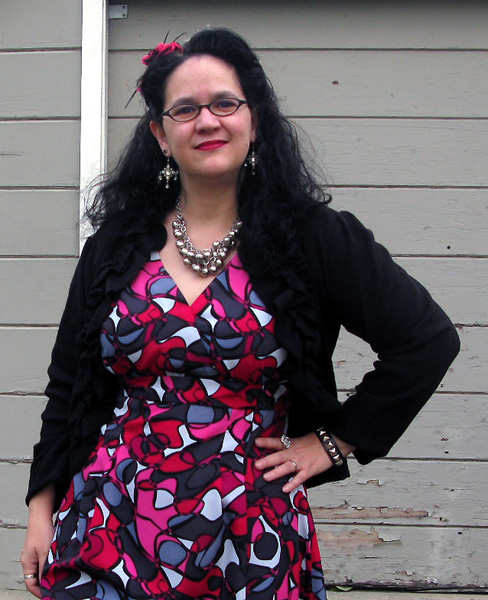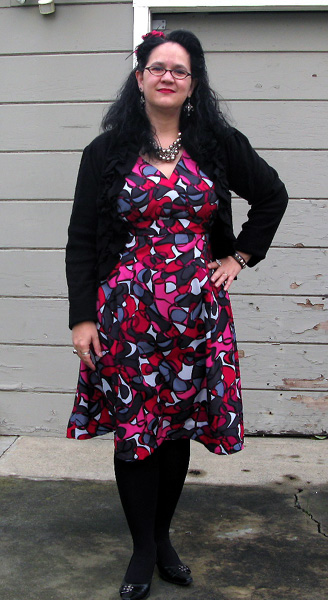 What I'm wearing:
Pink, grey, & white retro print dress, made by Donna of
Original Sin Designs
Black wool ruffled bolero sweater, Kohl's
Black tights, Calvin Klein
Black pumps with silver buckle accent, Kenneth Cole
Silver chunky bead choker, Target
Sparkly dangle earrings, random accessory store
Giant faux-diamond cocktail ring, Icing
Pink & black flower hair pin, Icing
I've got a couple non-outfit posts scheduled for while I'm on vacay. And then, at some point, I hope to go nuts with a bunch of TropiGoth photos...