Sorry for the bad full-length pic
I had a different outfit planned for today, one that featured a bit of pattern-mixing. But then I saw these shoes in my closet this morning & remembered this top, & omg yay! they match. Because I *big puffy heart* matching. There must be some 1950s throwback gene in me that demands shoes matching belt matching purse & suchlike. I don't care if it's passe, it's my fave & always will be.
What I'm wearing:
Burgundy knit drape-neck top, Macy's
Black pinstripe skirt, Newport News
Burgundy suede cutout pumps, Soffit
Pink & gold earrings, Ruche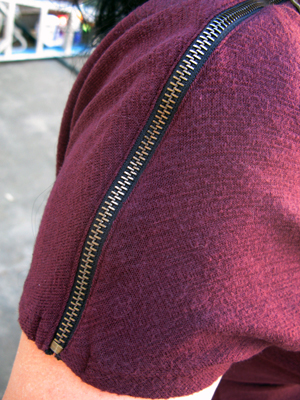 Love the punky zipper detail on the shoulders!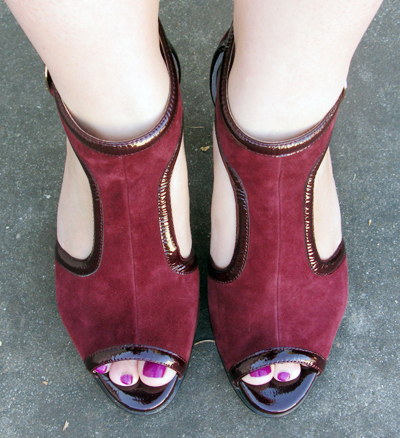 But the nails don't match the shoes ;-)